Show notes and video files from the George Noory Coast to Coast AM show of November 24, 2003
DUE TO THE SIZE OF SOME OF THESE FILES I AM PUTTING LINKS TO THE FILES / TAKE THE TIME TO DOWNLOAD THESE AND I HOPE THEY WILL BE WORTH THE WAIT / the biggest video files i will be adding over the upcoming days as they take a long time to upload to the server so if there are links with "nothing found" return in a few days ...
TWIN COMETS OF 1998 CREATED THE BIGGEST FLARE TO DATE : NOW NASA SCIENTISTS ARE TRYING TO CLAIM THAT THE 2ND COMET DID NOT HIT THE FLARE BUT WE ALL SAW IT HIT IN REAL TIME BACK IN 1998
THE FOLLOWING SHOWS THE RESULTING FLARE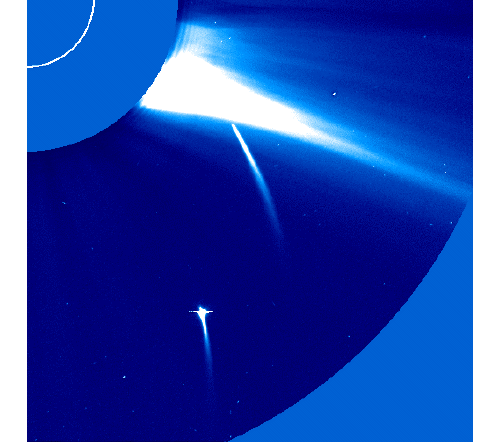 THE FOLLOWING DIAGRAMS ILLUSTRATE THE PHYSICS INVOLVED WHEN COMETS INTERACT WITH THE SUN ... TRADITIONAL THEORIES DO NOT EXPLAIN THIS INTERACTION SO ASTRONOMERS PRETEND LIKE THIS DOES NOT HAPPEN ... A FORM OF DENIAL ... BUT WE HAVE NOW DOZENS OF CLEARLY DOCUMENTED COMET - SUN INTERACTIONS NOT THE LEAST OF WHICH WAS COMET NEAT V1 LAST FEBRUARY WHICH COULD BE SEEN WITH THE NAKED EYE NEXT TO THE SUN ... A LITTLE MILE ACROSS ICE BALL??? I THINK NOT !!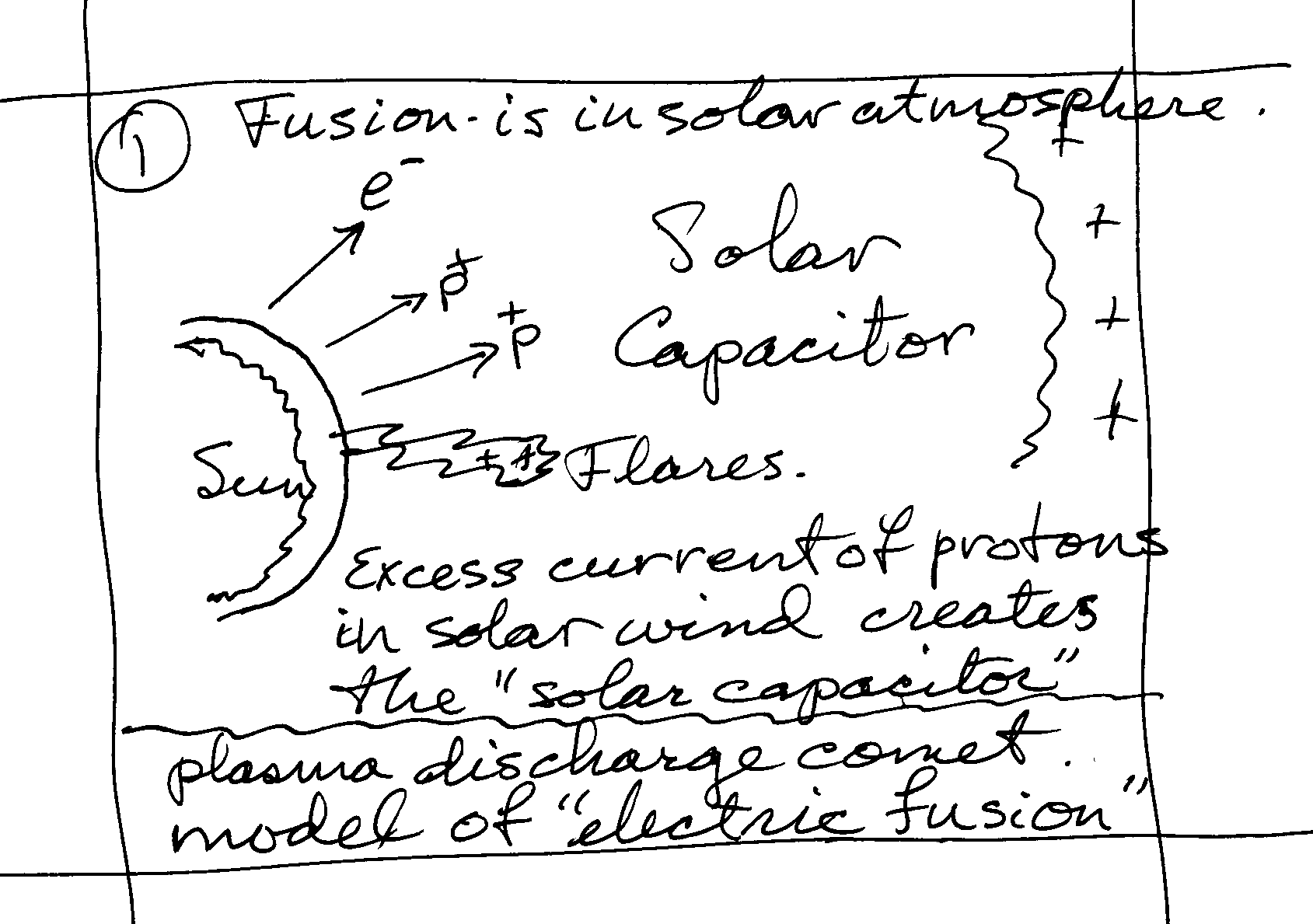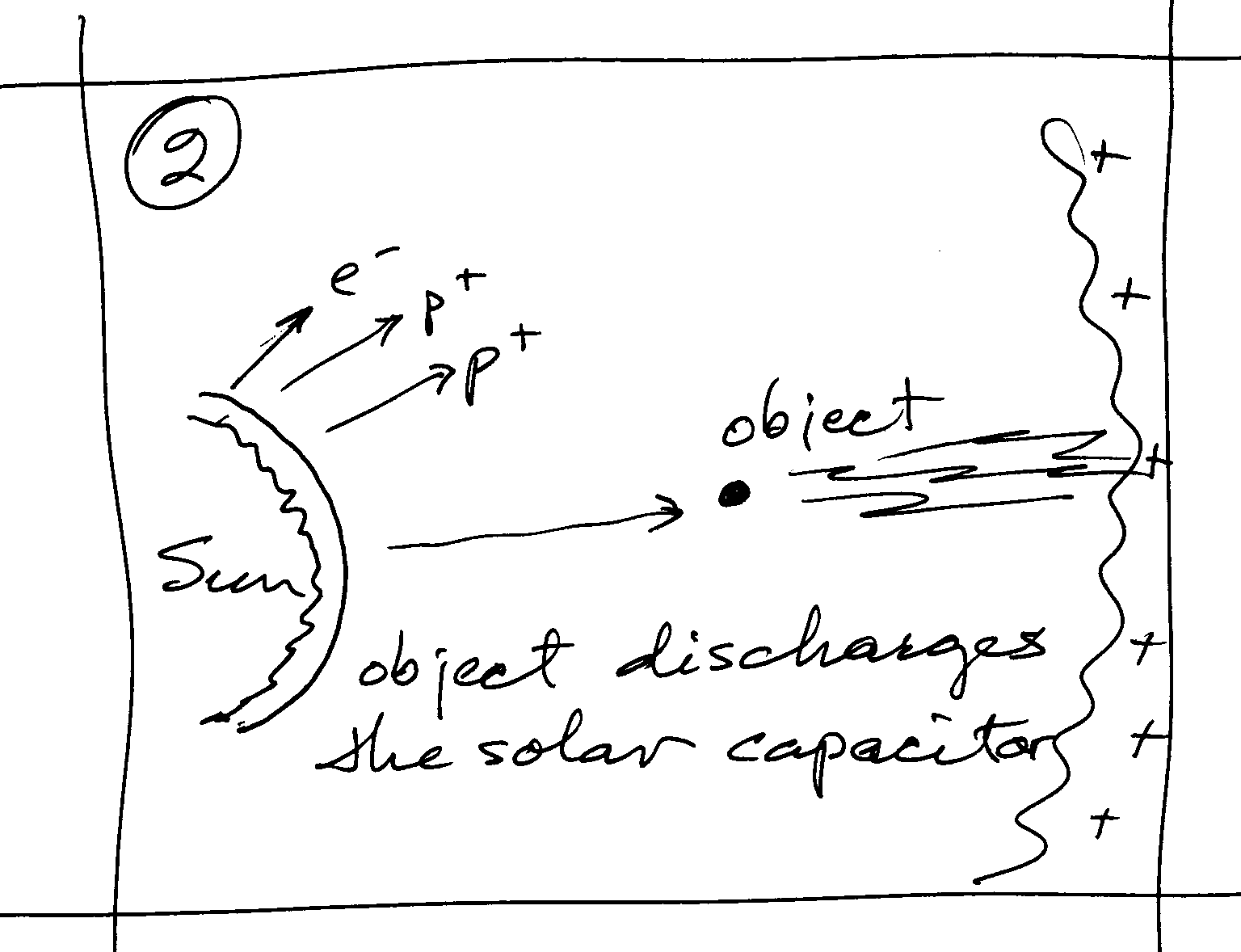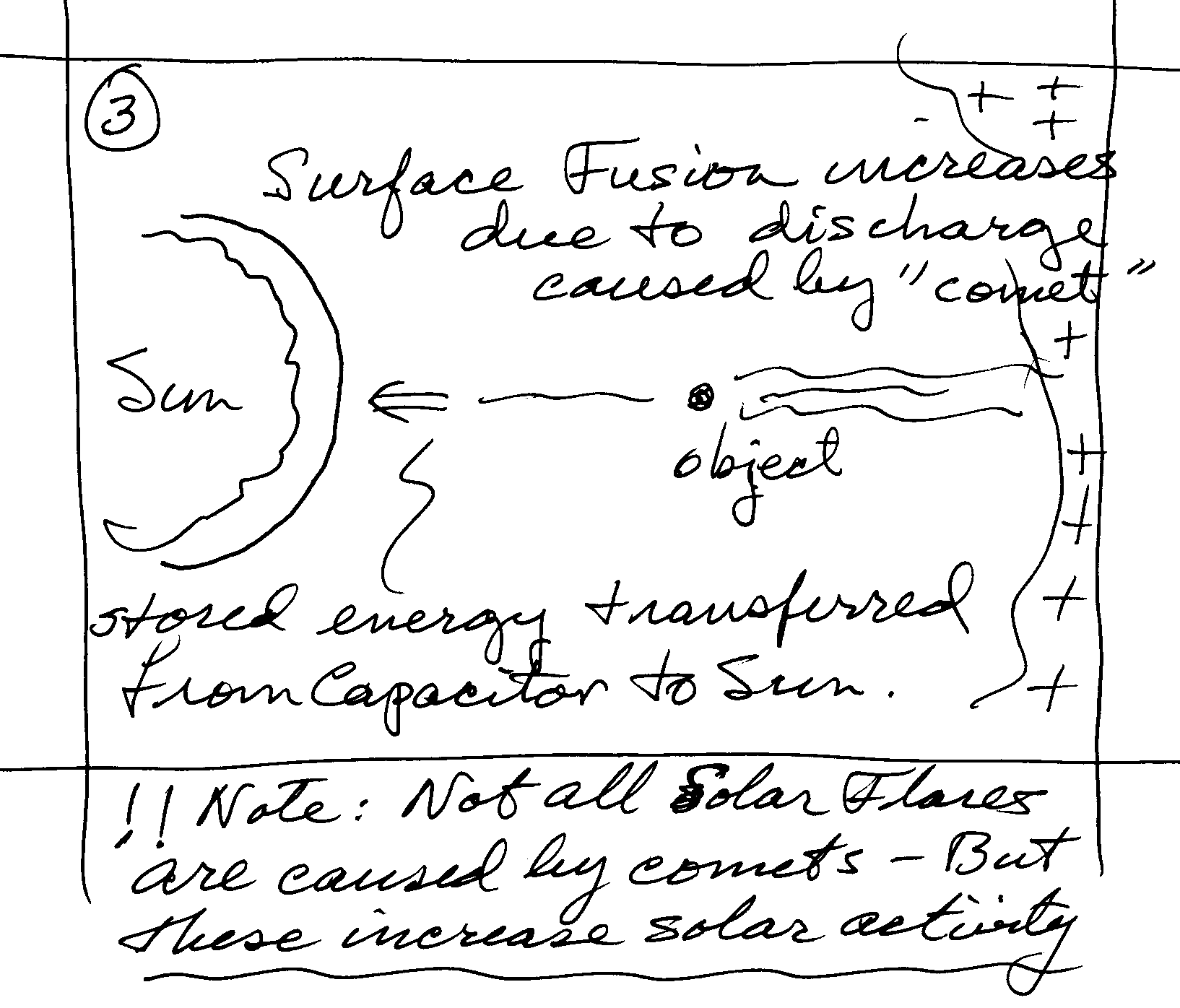 ANOTHER COMET NEAR THE SUN ... THE ENVIRONMENT IS SO INTENSE NEAR THE SUN THAT SMALL ICE BALLS COULD NEVER EXIST THERE ... THE SOLAR HEAT IN THE REGION WHERE THIS COMET PASSES IS A MILLION MILLION TIMES GREATER THAN THE HEAT AT EARTH WITH A SOLAR WIND PRESSURE EQUIVALENT TO A WATER HOSE OF A MILLION DEGREES SHOOTING OUT AT 600 MILES PER SECOND ... ONLY AN EXTREMELY DURABLE METALLIC ROCK COULD WITHSTAND THE HEAT AND PRESSURE ... AN ICE BALL A HALF MILE ACROSS YOU THINK??? AND VISIBLE FROM EARTH???
HERE IS A PICTURE OF THE PLANET VENUS IN THE X-RAY SPECTRUM ... THIS IS WHAT EARTH LOOKS LIKE WHEN OUR PROTECTIVE MAGNETIC FIELD BREAKS DOWN AND THE SOLAR WIND COMES POUNDING IN TO OUR UPPER ATMOSPHERE AS HAS BEEN HAPPENING LATELY / MANY PEOPLE ARE GETTING EXTREME DOSES OF X-RAYS DURING THE RECENT SOLAR FLARES AND THE GOVERNMENT SCIENTISTS ARE NOT TALKING ABOUT IT
SINCE OCTOBER 26, 2003 THE SOLAR WIND PROTON COUNTS HAVE BEEN ABOUT A MILLION TIMES NORMAL / THESE NUMBERS ONLY OCCURRED PREVIOUSLY FOR SHORT PERIODS OF TIME DURING EXTREME SOLAR FLARES ... NOW THE SUN IS IN CONSTANT "FLARE MODE" AND SCIENTISTS ARE TRYING TO CONVINCE PEOPLE THAT THIS IS "NORMAL"
THE FOLLOWING IS A FULL DAY BLAST OF X-RAYS - BACK IN THE 1990'S ONE RED BAR IN A FEW WEEK PERIOD WAS SOMETHING WE TALKED ABOUT FOR WEEKS ... NOW WE ARE ALMOST DAILY BOMBARDED BY X-RAY LEVELS HUNDREDS IF NOT THOUSANDS OF TIMES THOSE PREVIOUSLY HIGH NUMBERS ... HAVEN'T HEARD ABOUT THIS ON THE EVENING NEWS LATELY I BET ...BUT THIS IS HARD COLD DATA AND IT DOES NOT LIE ... THE CONDITION OF THE SUN IS UNPRECEDENTED
traditional "core fusion" solar model and "Chapman" non-electric solar system physics simply do not explain what we are seeing coming from the sun so Astronomers are hiding their head in the sand and pretending that all this is "normal" ... at least they would like you to believe it ... like your household appliances .. it takes energy to power the sun and this is energy coming from somewhere ... the only explanation is that the comets coming from the south are the beginning of the entourage of large objects being brought into our solar system by an even larger object that is breaking the solar capacitor and causing the sun to erupt ... i will be watching and bringing you further information on a daily basis (return for more links that will be added here over the upcoming days to videos already in my archives of comets coming from the south and causing solar flares)
V01PFDTO_0450_04182002_soho_comets.mpg
V0816L8O_05162002cometintothesun.mpg
V0DM41JH_0942_04162002_COMET
VVI450BP_1006_04172002_soho_comet
V1SBHRFU05142002cometfrom belowintosun
VUQL776G0_1742_04172002_soho_comet
VUI4T2BO_08292003_3_comets.mpg
V0BN1EFR04252002BigSolarExplosionCosmicRays.mpg
VURV77CK_05162002cometintothesun
you live in an "ELECTRIC UNIVERSE" ... a term i coined in my papers published in 1979 and reprinted at the end of the Planet X, Comets and Earth Changes book ... below is a picture of your electrical home ... it is not a cold lifeless gravitationally bound slug of matter ... it is alive and electrical and you are part of it ... this is where you live ... THE ELECTRIC UNIVERSE ... jim mccanney
CLICK ON THE LINK BELOW - FRONT AND REAR COVER AND TABLE OF CONTENTS CAN BE VIEWED FOR THE 3 BOOKS ... INFORMATIONAL VIDEOS ALSO AVAILABLE

SECURE WEB ORDERING LINK AND MAIL ORDER INFORMATION